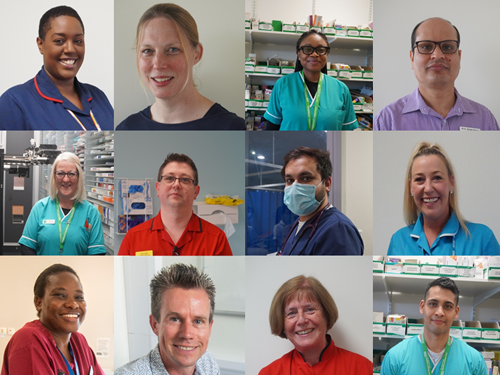 We pride ourselves on the ambition, dedication and success that resonates throughout the entire organisation, driven by our staff.
A unique organisation, Great Western Hospitals NHS Foundation Trust provides services across our acute hospital, to patients in their own homes across the Swindon community and through our primary care network, which is comprised of two GP practices and two satellite surgeries. 
This offers a raft of opportunity for staff to experience working across a variety of healthcare services, most notably as we strive to become a fully integrated healthcare provider across the county. 
The Trust has a united commitment to improving the care provided to patients, regardless of where you work, and we have seen some incredible successes over the years - from regional and national awards for quality improvement work, to new initiatives that have directly benefited our local communities, to staff who simply go above and beyond. 
We are also driven to continually improve services; through a large site development plan we have underway, called our 'Way Forward Programme', to staff ideas and patient feedback we readily implement. 
There has never been a better time to join our organisation, and the opportunities for you are truly limitless. 
Way Forward Programme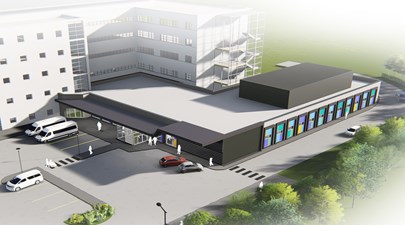 Our plans to grow and improve our services never end, and we are excited to currently be working on a large expansion and improvement project for our estate, which we are calling the 'Way Forward Programme'.
This programme will seek to expand and integrate all our urgent and emergency care services in a slicker, more-joined up approach, along with the build of a new Urgent Treatment Centre. 
We will also purchase additional land next to the hospital for a state-of-the-art rehabilitation centre which will be the first of its kind in the country.
We also have plans to improve our private services and create a number of new units which include a mental health centre and a stand-alone cancer centre. 
This work can progress due to our successful bid of £45million of Government funding. 
To find out more, please see Way Forward Programme. 
Equality, Diversity and Inclusion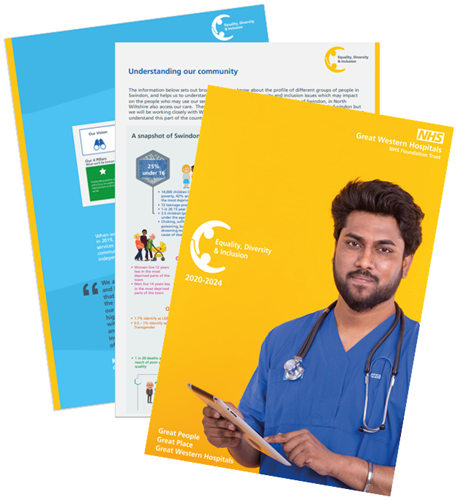 We are focused on creating an organisation that is supportive and safe for all - regardless of background, ethnicity, religion or gender. 
Whoever you are, wherever you come from and whatever you do, we are excited for you to join our workforce.
We are one team, and the team morale and friendliness that ripples through all of our services is real.
We have recently launched our first-ever Equality, Diversity and Inclusion (EDI) strategy, which looks to the next five years and what we want to achieve.
We have also recently recruited a new EDI Lead, and are excited to be working more collaboratively with a number of different community groups. 
We have an active BAME staff network which directly feeds into policies around workforce equality and diversity.
This group meets monthly to promote the interests of BAME staff by providing a safe and confidential environment in which to share experiences in a meaningful way to affect real change.
We also support the LGBTQ+ Rainbow Badge scheme and are looking to set up a disabilities support group - giving staff the opportunity to show their support for inclusivity in the work place. 
Quality Improvement
Across the organisation, there is a focus on sustained QI work, to improve care and services for patients and staff alike. There are over 100 QI projects currently running, across all divisions.
We are thrilled to have won national awards that recognise our quality improvement work, and our staff are frequently invited to national conferences to present and share learning with other organisations. 
We know that the voice of our staff is important in reflecting areas for improvement, and run a successful 'Ideas Programme' which invites staff to raise ideas for change and be involved in the implementation of them. 
Health and wellbeing
We know that it is just as important that we look after our staff as it is that we look after our patients.
We offer a variety of staff support services both in individual and group settings, funded by the Trust.
Find out more about the health and wellbeing support available, alongside the number of different staff recognition schemes that we run.