Allied Health Professionals
Administrators, Maintenance, Auxiliary and Volunteers
Chris Shepherd

Chris has worked at GWH since 2013 as a Biomed engineer and more recently looking after our asset database and the Trust Equipment Quality Management System trying to make sure things run as smoothly as we can.
Working for Trust Equipment exposes you to many parts of the organisation and gives you the opportunity to see how things are working from deep inside. 
In his spare time Chris enjoys doing environmental conservation work and is a school governor at a local school.
In the past he has been a Swindon Borough Councillor as well as working with a couple of conservation charities in the town.
As he works for the Trust, Chris has a fairly clear view of the challenges we face now and going forward, and would like to ensure that all members of staff have an opportunity to contribute to a better future for us, medical staff and our patients.
Hospital Nursing and Therapy staff
Karen Hawkins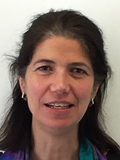 Karen qualified as a physiotherapist in 1990 and has always worked in Swindon.
She manages a large team of physiotherapists and occupational therapists in Outpatients, covering work on the acute hospital site and in community centres and GP practices.
Doctors and Dentists
Dr Badri Chandrasekaran, BSc, MD(res), FRCP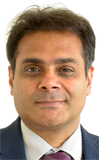 Badri is a consultant cardiologist and Director of Research and Innovation.
He is experienced in all aspects of general cardiology, cardiac catheterisation, arrhythmia management, valvular heart disease and heart failure.  
Badri graduated from Guy's and St Thomas' Hospitals with honours, and worked in Cambridge and Papworth, where he decided to specialise in cardiology.
His cardiology training was in the Wessex Region and he worked in Swindon as a registrar.
Badri received the Robert Luff Fellowship for research at Imperial college and Royal Brompton hospital looking at novel biomarkers in heart failure and cardiac resynchronisation therapy.
He then completed his cardiac training with advanced fellowships in heart failure and electrophysiology at the Wessex Cardiothoracic centre in Southampton. 
Delighted to return to Swindon as a consultant in 2011, Badri is the lead for echocardiography and has set up the stress echo and 3D echo service.
Under his leadership, the Echo department has also achieved national accreditation in 2013. 
With his appointment, the complex pacing service has been repatriated to Swindon and working with his colleague he has been instrumental in bringing the latest technology and innovations in pacing therapy to the local population. 
Active in research studies, Badri has implanted the first four-lead pacemaker in the UK.
He is the principle investigator of a number of heart failure, pacing and echo studies.
Badri has published book chapters in the Oxford textbook of Medicine and The Oxford text book of Heart failure, and he has a number of publications in peer reviewed medical journals. 
He lives in Swindon and is passionate about providing high quality healthcare for the local population.