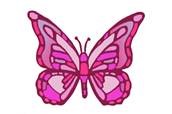 Palliative care is an approach which improves the quality of life of patients and their families facing life-threatening illness, through the prevention, assessment, and treatment of pain and other physical, psychosocial, and spiritual problems.
Patients can be undergoing active treatment at the same time.
We can achieve great care by:
We try to discover what concerns the patient has and identify what interventions may be able possible to address these concerns.
We provide specialist advice, assessment and management of complex symptoms such as pain, nausea, breathlessness and constipation.
We aim to help patients, their families, and friends, cope with the psychosocial issues that can arise when living with a life limiting illness.
We communicate with other key members of health and social teams involved with care of our patients. This aims to improve the effectiveness of the transition between care sectors e.g. When patients are discharged home, to a nursing home or transferred to a hospice.
We provide formal and informal education for clinical and ancillary staff. This is to promote better communication and palliative care delivery for everyone involved with the patient. If you are a member of staff wishing to attend or organise palliative or end of life care education please contact the team on 01793 605324.
All team members offer informal support for hospital staff and hold debriefing and supervision sessions following complex cases.
Our own clinical practice is measured and reviewed through audits. We submit anonymised information to the National Audit for Care at the End of Life (NACEL) as well as multiple local and regional audits. These are presented in the trust wide Palliative and End of Life clinical governance meetings. We regularly support medical students in undertaking audit and quality improvement projects.
Active participation in local and national research in palliative medicine/care. Team members publish and present at local, national and international conferences.