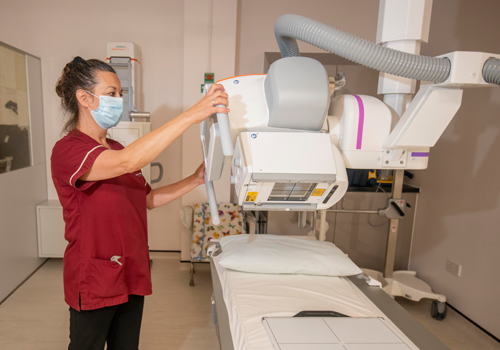 Are you looking for a life changing opportunity to resume work in the nursing profession?
The Trust welcomes applications from both UK-based nurses who have not practised for a period of time and are interested in coming back; and from nursing specialists in acute, paediatric and community care who have not recently worked in these fields in the UK.
Returning to acute, paediatric and community care
Courses available:
Return to Acute Care (RAC)
Return to Paediatric Care (RPC)
Return to Community Care (RTCC)
These courses provide a structured process for the induction and development of registered nurses who have not recently worked within acute or community settings in the UK.
Roles in these settings require a significant level of specific knowledge and skills to be delivered autonomously with confidence and competence.
If you wish to pursue a career in the acute hospital environment or community setting and have a relevant, current Nursing and Midwifery Council registration, but lack the confidence or recent acute experience, then this course is for you!
There is an expectation that nurses who have successfully completed the course - which is free of charge - will apply for positions across the Trust.
The course runs over 16 weeks, one day a week, with alternating theory and practical days.
You will be allocated a clinical area/team to complete your RAC, RPC or RTCC standards alongside a mentor.
This will include:
Demonstration of best and current practice
Practical aspects of nursing
Support, guidance and encouragement
Positively challenging aspects of your practice in conjunction with your peers
Identification and discussion of concerns
Reflection on your work and development
Feedback on observed practice
Establishment of your areas of competence
Identification of areas for development
Agreement and plans of future activity 
All three courses follow a comprehensive programme including the following:
Organisational awareness
Clinical skills development
Clinical assessment and management
Personal and professional development
Practical and academic assessment
Certification of successful completion 
We have developed a set of standards which nurses will work through during their course, which is a template of expectations that can be measured and reviewed.
Successful completion of the course will allow you to access an accelerated pathway for employment within the Trust.
During the selection event, you will be required to:
Successfully complete a drug calculations test
Achieve Occupational Health clearance
Achieve DBS (Disclosure and Barring Service) clearance
Sign an honorary contract which includes conditions of employment and a confidentiality agreement 
You will be supplied with:
Name badge and door security activation card
Uniform
Tickets for free parking on-site at the Great Western Hospital 
There is no cost to any individual undertaking this course.
However, please note that there is also no pay from the Trust delivering this course.
Return to practice recruitment programme
These are supported programmes which enable UK candidates with a lapsed live registration (pin) to re-register and resume their professional career.
The Trust provides the framework for return to practice (RTP) support in the workplace for nurses and AHPs (e.g. therapists, radiographers, dietitians) and we are currently exploring the opportunities for pharmacy roles.
The RTP Programme is work-based for 3-12 months, during which time you will perform competency-based shadowing, supervisory observation and will be signed off on successful completion of mandated standards.