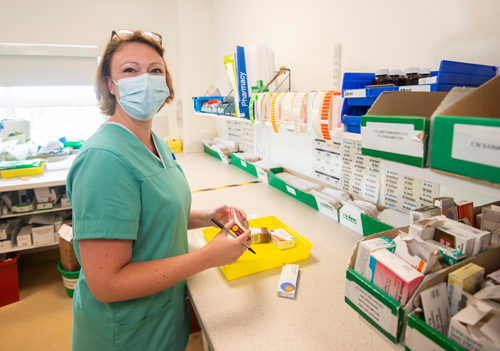 Apprenticeships are a great way to launch a successful and rewarding career in the NHS.

Split between workplace and classroom, they provide a fantastic opportunity to earn and learn at the same time.
A wide range of apprenticeships are available at the Trust, in both clinical and non-clinical areas. 
More than 100 apprentices are currently employed with us, with each one using the expertise of our senior members of staff to benefit their work towards gaining a formal qualification. 
We currently offer apprenticeships in areas such as finance, recruitment, business administration and sexual health. 
Benefits
Our apprentices earn a minimum of £131.25 per week (based on contracted 37.5 hours per week) - a reason why many young people favour apprenticeships over more traditional education routes, such as college or university.
Getting here couldn't be easier - apprentices also receive a free bus pass!
An apprenticeship also looks great on a CV and can help applications stand out from the rest – it'll put you ahead of the game if you choose to apply for a substantive position at the Trust.
Apply via the NHS Jobs website
All our apprenticeship opportunities are advertised on the NHS Jobs website - please see Current vacancies.