Are you using these syringes to collect colostrum (early breastmilk)?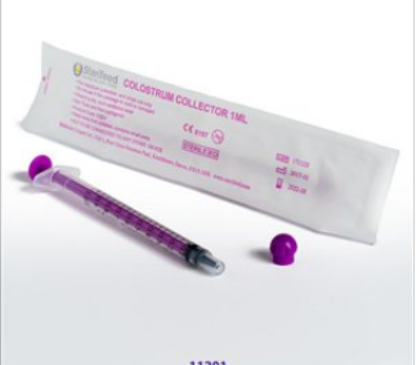 There is a risk of babies choking on the purple cap that goes on the end of the syringe if not removed before feeding.
When you open the syringe packet remove the purple cap and throw it in the bin. 
Once you have collected your milk, the syringe should be labelled with your name, hospital number, date and time and stored in a new food grade plastic bag. 
It can then be kept in the fridge or freezer until you are ready to use it. 
For more information on storage of breastmilk see The Breastfeeding Network: Expressing and storing breastmilk - The Breastfeeding Network