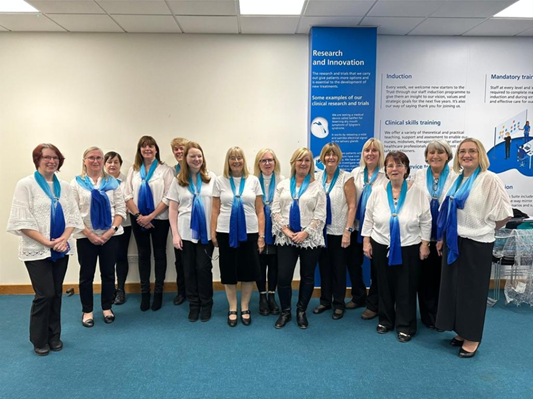 Great Western Harmony choir was formed in 2014, and all members are either acute, community or retired staff.
Some are nurses and midwives, but we also have managers, Pathology and IT staff.
We sing a variety of songs, and our primary aim is to raise funds for our charity, Brighter Futures.
We've sung at weddings, fetes and concerts, and around the hospital.