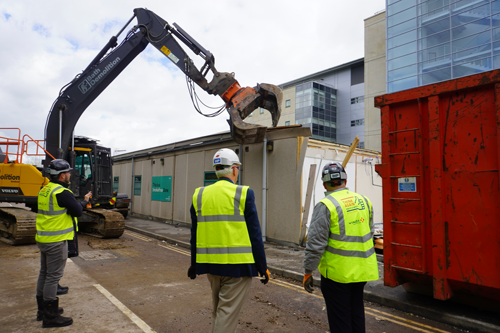 In addition to £30million of Government funding, we also successfully bid for £15million to demolish and replace our Urgent Care Centre, with a new Urgent Treatment Centre led by a team of clinicians and practitioners.
The old, temporary Urgent Care Centre building has been demolished and, in its place, a permanent, larger building will be constructed so that we will be able to extend upwards, with further floors, at a later date. 
Patients will receive a much better service in the new Urgent Treatment Centre – on arrival they'll be signposted to the most appropriate service and we will have additional clinic rooms and more space for a socially-distanced waiting area.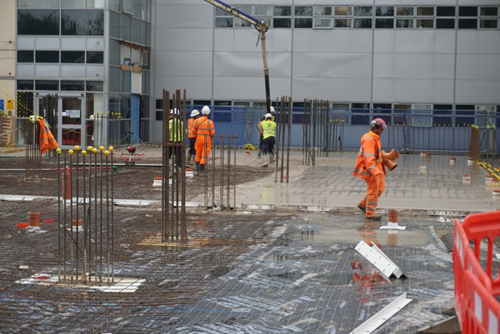 The new Urgent Treatment Centre is set to open in spring 2022.