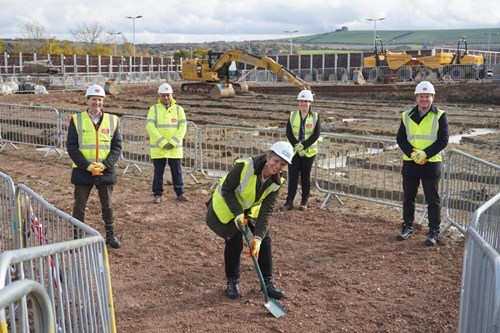 Building work for a Radiotherapy Centre on the Great Western Hospital site began in August 2020 and is due to be completed later this year.
The centre will be an expansion of Oxford University Hospitals NHS Foundation Trust's radiotherapy service, meaning Swindon patients will no longer need to travel to Oxford for treatment.
We know that this will have a huge impact on the lives of patients needing radiotherapy.
This development was made possible thanks to £2.9 million raised by our charity, Brighter Futures, and the incredible support of local fundraisers, including many staff, patients and local people.
A huge thank you to the people of Swindon and Wiltshire who helped raise the money which will help us to purchase state-of-the-art equipment for the new centre.
For visual updates on the Radiotherapy build, please see the Brighter Futures website .