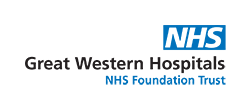 Service provided by: Great Western Hospitals NHS Foundation Trust
Shalbourne Private Healthcare offers private patients with treatments, procedures and appointments alongside the safety of specialist services associated with the NHS.
Patients can receive the highest quality of patient care while also benefitting from the availability of services that are only possible inside NHS hospitals.
Shalbourne can treat more complex cases as we have access to the wider hospital facilities, including emergency doctors and intensive care support.
Based within the Great Western Hospital, Shalbourne routinely welcomes patients from Swindon and the surrounding areas. The team at Shalbourne are committed to delivering the highest levels of patient care and are happy to accommodate special requests and specific needs depending on your personal circumstances.
All profits produced by Shalbourne Private Healthcare are reinvested back into NHS services at the Great Western Hospital. This money is used by the Trust to invest in the latest technology, improvements to our facilities and our wider patient services. This investment benefits the entire population of Swindon and the surrounding areas.
Find out more about arranging your treatment, and how to prepare for your stay, on Shalbourne Private Healthcare's website - https://www.theshalbourne.co.uk/.
For more information, call 01793 646060.