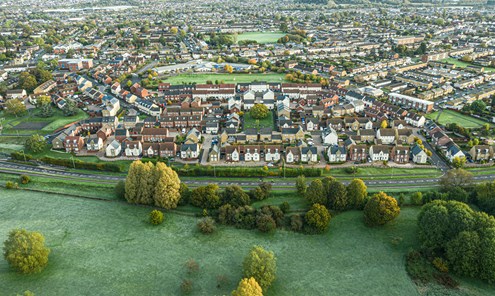 For a town with such great transport links - and so many attractions and facilities - the cost of living here is a lot less than you'd expect.
Swindon has a thriving and highly competitive property market, with average house prices and rental costs considerably lower than those of nearby Bristol, Oxford and Reading.
There are many new homes in developments across Swindon, and already a large number of housing areas which are growing year on year.
One of these estates is Badbury Park, located next to to the hospital and offering three, four and five bedroom homes.
Adjacent to the hospital, this area is perfect for those looking to relocate and cut out the commute.
Similarly, Swindon offers a variety of Victorian-style properties in some of its more central locations – all of which have accessible transport links to the hospital.
Swindon has been named as one of the top towns for living and working - please see 25 Best UK Towns & Cities to Work In.