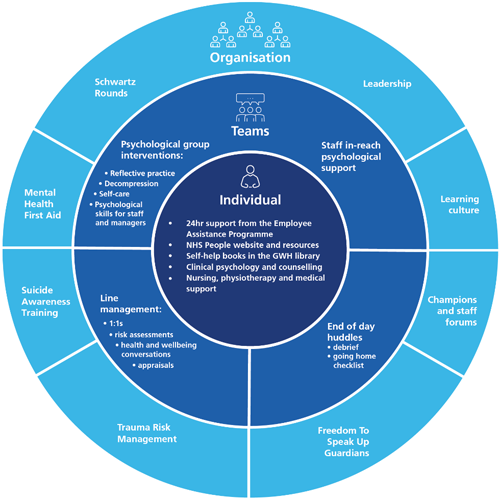 An absolute priority for us is the health and wellbeing of our staff.
We know that we must look after our staff fist so that they, in turn, can provide the best care for our patients.
This has been particularly prevalent during the COVID-19 pandemic and we know that our staff will need on-going support for years to come. 
We have invested in a comprehensive staff health and wellbeing package which is available to all staff, 24 hours a day, seven days a week. 
We are thrilled that this package has recently won the national Wellbeing in the Workplace National Times Award. 
It includes:
24/7 mental health support
On-site staff support services
Occupational Health
Wobble Rooms
Tea trolley to offer food and refreshments to staff on the wards
Staff wellness days and family fun days
Freedom to Speak Up Service
TrIM training
Schwartz Rounds
Line manager support